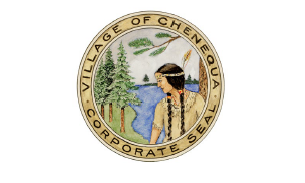 VENISON LOTTERY
Village of Chenequa
November 6, 2023
The Village of Chenequa will again offer a dressed deer carcass to the public through a lottery style system.
Procedure: 
Names will be drawn at random starting mid-December.  These names will be recorded in order of the drawing.  If your name is drawn, you will be notified via the phone number given on the application, that you have made the list.
Please Note:  Due to the variable number of deer taken from year to year, we cannot guarantee you receive a deer, even though your name was drawn.
The sharpshooting portion of our Deer Management program begins mid-December and continues until mid-March.  Individuals will be called in the order in which their names were drawn.
How to Enter:
To enter, mail or personally deliver a note card to the Chenequa Village Hall.  The card must contain the following information:  Name, Address and Contact Phone Number(s).
Bill Smith
1234 Pine Street
Any town, WI  53029
###-#### or ###-###-####
This number will be used to contact you to pick-up a deer.  (Usually in the evening hours).
Mail Your Card/ Envelope To:
Village of Chenequa
Venison Request
31275 W County Road K
Hartland, WI  53029
You may also use the "after hours" drop off box at the Chenequa Village front entrance.
*************************************************************************************************
RULES
One request per envelope.
One request per household – Multiple requests will void your application.
If we don't make contact with you, after 3 failed attempts, your name will be pulled from the list.
Venison donation requests must be submitted by December 15, 2023.
*** Please Note:  The location where the deer will be available for pick-up is 31197 W County Road K, just east of the Village Hall.