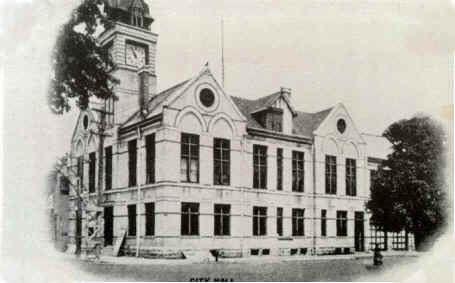 Historical Photo, Lake Country Municipal Court (Village Hall), Oconomowoc
Lake Country Municipal Court
Lake Country Municipal Court was established in 1988. This court is housed in the Oconomowoc City Hall and serves 20 communities. The court is 100% funded by user fees and no tax dollars. This court serves as a very efficient and fair way of dealing with municipal traffic and ordinance violations.
Address
Lake Country Municipal Court
174 E. Wisconsin Avenue
Oconomowoc, WI 53066
www.lcmunict.com
Phone: (262) 569-0920
(Located on the 2nd floor of City Hall in Oconomowoc on Hwy. 16)
Not Guilty Plea
If you wish to dispute a citation, enter a plea of NOT GUILTY to the charge by doing ONE of the following:
Appear at the Municipal Court office and complete a Not Guilty Plea form
Appear in court and enter a Not Guilty plea, and a pre-trial conference will follow immediately after the initial appearance that morning
All Not Guilty pleas entered by mail or by form must be received by the Municipal Court ONE DAY PRIOR TO COURT. You do not need to appear at your court date. You will be notified within two weeks after your court date of a PRE-TRIAL CONFERENCE scheduled for the following month.
Paying Fees Online
Payments for citations and cases can be made using VISA or MasterCard through the Lake Country Municipal Court website. Look for the Credit Card Payment link.
WI Circuit Court Database
Access the Wisconsin Circuit Court Database here