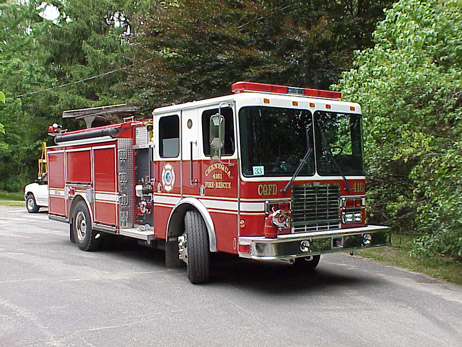 Lake Country Fire Truck, Chenequa
Lake Country Fire and Rescue
LCFR proudly serves the City of Delafield, Town of Delafield, Village of Nashotah, Village of Chenequa, Village of Oconomowoc Lake, Town of Genesee and the Village of Wales. The Mission is to mitigate the threat of life and property from fire, medical and other emergencies through prevention, community preparedness and emergency response. Learn more about Lake Country Fire and Rescue and see the latest agendas and minutes at www.lakecountryfire.com.
Address
115 Main Street
Delafield, WI 53018
Non-Emergency Telephone: (262) 646-6235
Emergencies: 9-1-1
Website
www.lakecountryfire.com
The Wisconsin Department of Safety and Professional Services' yearly Wisconsin Fire Service Guidebook is now available on Lake Country Fire and Rescue's website. The guidebook can be downloaded for print or saved to your computer for convenient access.
Knox Boxes
Knox Boxes are available for purchase at the Village Hall for $275.
Lake Country Fire & Rescue Board
Lake Country Fire & Rescue Board Agendas
Lake Country Fire & Rescue Board Minutes
Lake Country Fire & Rescue Commission
Lake Country Fire & Rescue Commission Agendas
Lake Country Fire & Rescue Commission Minutes