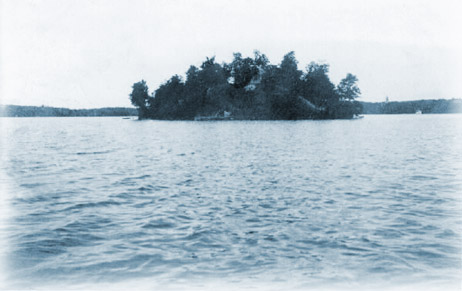 Historical Photo, Pine Lake Island
Water Study
The Village of Chenequa actively cooperates with the Southeastern Wisconsin Regional Planning Commission. SEWRPC ( www.swerpc.org) has initiated a regional water supply study for the Southeastern Wisconsin Region(maps.sewrpc.org/publications/). This study will lead to the preparation and adoption of a regional water supply system plan.
The preparation of the regional water supply plan represents the third (3rd), and final, element of the SEWRPC regional water supply management program. The first two elements, comprising the development of (1) basic groundwater inventories and (2) the development of a groundwater simulation model for the Southeastern Wisconsin Region, were completed over the past several years.
This work involved interagency partnership programs with the U.S. Geological Survey, the Wisconsin Geological and Natural History Survey, the University of Wisconsin-Milwaukee, the Wisconsin Department of Natural Resources, and many of the water supply utilities serving the Region.