As of 2017, we started sending out our newsletter via email. If you would like to continue getting a hard copy mailed to you, please email policeclerk@chenequa.org or call 262-367-2145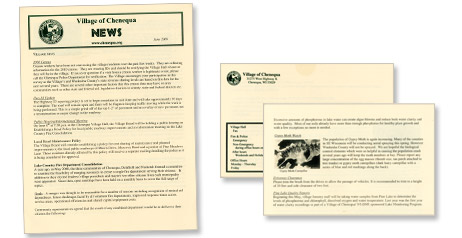 Chenequa Newsletter. Stay in touch.
Current Newsletter
Employees at the Village of Chenequa publish a newsletter monthly.  When there is information that you need to know about the Village, check out the newsletter and the website. You can sign up to receive these newsletters as a PDF via email under the Email Updates of the eServices portion of this website.

 Download a digital version of the most recent newsletter here.
If you have missed or misplaced a newsletter, back issues are archived on this site under the News section.