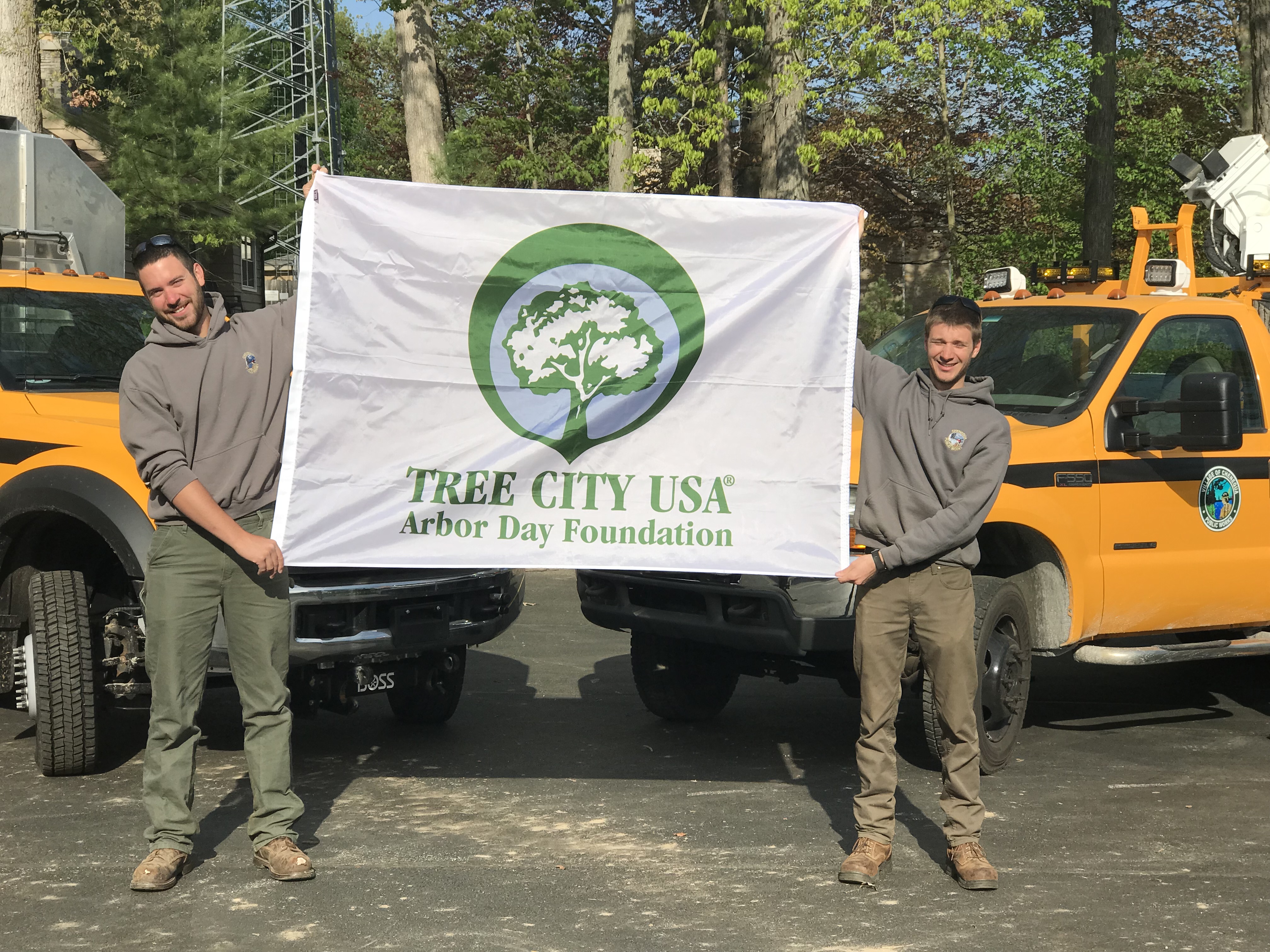 Land Conservation
Tree City USA – Celebrating Arbor Day!
Landscaping Best Practices
Landscaping for Bird Friendly Habitat
Restricted Cutting on Lake shores and Roadsides
Invasive Species: Vegetation and Critters
Water Conservation
There is an entire section on this site dedicated to all Water information under Lakes.
Wildlife Preservation
International Migratory Bird Day in Chenequa
Cats Indoors Policy
Bird Window Collision Information
Highway
Snow Plowing and Sanding
How, what, where and when about snow removal in Chenequa.
The Highway / Forestry Department is the public works department for the Village of Chenequa. The job title has been split to better define the two distinctive types of work with particular emphasis on Forestry. The wooded hills and tree-lined roads are two of the features that set Chenequa apart from other communities. When the Village was formed, steps were taken to preserve the natural beauty of the area. Among the first positions filled was that of a Village Forester. Immediately, an ordinance was passed to protect the vegetation along the roads. Additionally, several part-time employees are used during snow removal operations.
The Forester is responsible for the maintenance and development of the "Greenbelt" along the public roads, which serve as a naturalized barrier between the residences and the highway. The "Greenbelt" ensures privacy and preserves the rural aesthetics. The oldest Greenbelts planted in the 1930's contain mature trees and have melded into the natural landscape.
The Highway/ Forestry Department also:
Maintains, repairs and constructs: Streets, street signs and village buildings, machinery, and equipment
Manages horticultural resources
Oversees wildlife management
Manages snow removal and sanding
Distributes recycling and refuse bins
Cody Lincoln, Forester & Director of Public Works
Email clincoln@chenequa.org
Monday – Thursday, 8:00 – 4:30 pm / Friday, 8:00 am – 3:00 pm
Telephone 262-367-2239
Fax 262-367-3341
Village FAQ's 

 Our Highway and Forestry Employees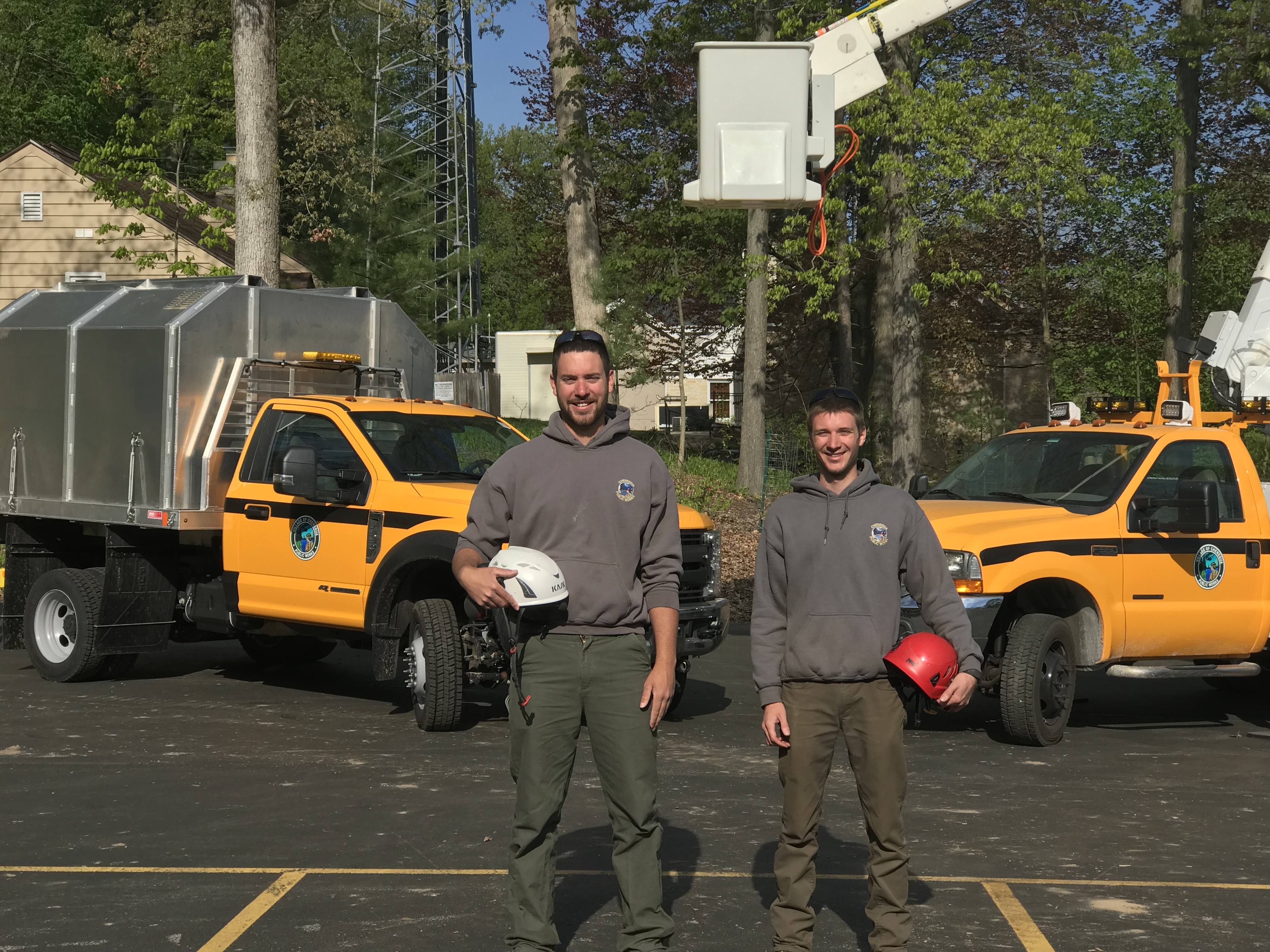 Cody Lincoln, is a full-time employee of the Village since 2016. He is responsible for oversight and management of shoreline protection, identifying tree disease and management of tree diseases, as well as lake treatment and various other duties such as Public Works and Highway Department needs. Other areas Cody is responsible for are: the Deer Management Program, the Tree City and Bird City certifications, review of building plans and impacts they may have on the lakes, assure proposed driveway accesses are compliant for public safety vehicles, oversees all building and maintenance of village owned property, responds to village residents complaints or needs as required, works and coordinates with other local, county and state officials as it relates to village activities and services.
Cody Hagfors, is a full-time employee of the Village of Chenequa since 2017. His role is to assist the Village Forester with all of his duties, including responding to resident requests, maintaining trees along the roadways, identifying and managing tree diseases, shoreline management, village property maintenance, snowplowing, and other Public Works tasks.
FORESTRY NEWS
Emerald Ash Borer is here!
In recent years, the invasive insect Emerald Ash Borer has been making its way up Wisconsin leaving a devastating majority of dead ash trees in its wake. The Emerald Ash Borer was first discovered in the Midwest in 2002 and has since killed off 10's of millions of native ash.  With the alarming rate of spread, it was only a matter of time before the Emerald Ash Borer made its way to Lake Country.  Now that it is here you need to act fast if you wish to save your ash tree population.
What are your options?
Treating trees you wish to save
EAB injections have proven to be up to 98% effective with saving your ash tree population
Injections must occur every two years
In most cases getting your ash trees injected is significantly cheaper than having your tree removed and losing their associated benefits
Consider saving trees with high sentimental, historical or landscape value
Even if your tree already is infected with EAB it CAN still be saved if caught early
Do nothing
If nothing is done to the ash trees on your property they stand a high risk of being infested with the EAB
Most trees infested with EAB will completely die in around 5 years
Property owners with dead Ash trees will be at a very high risk of limbs breaking and trees falling a short while after these trees have died
Unlike some species, when EAB infected ash trees die, they are not structurally sound and will start dropping limbs quickly
Start thinning
By thinning out your ash population now, you can replant with other native species not susceptible to disease
By the time your remaining population of untreated ash is infested with EAB your diverse plantings should be well established and ready to grow into the over story
How to Identify EAB
Wood pecker flecking
One of the easiest ways to tell if an ash tree is infested with EAB larvae is by looking for signs of bark flaking off from wood peckers.
Exit holes/Galleries
If you peel the bark away on an EAB infected tree often times you can find S shaped galleries where the larvae has been feeding
When the EAB has finally become an adult it will bore its way out through the bark layer, in perfect conditions the borer will leave a clear D shaped exit hole on its way out
Dead wood
Often EAB isn't noticed in a tree until it is too late, typically the larvae will start at the top of the tree and work its way down
By the time dead lower limbs are noticed there is a good chance the EAB larvae has been in the tree for a great deal of time
Observe for the tops of your ash tree for large abnormal pockets of dead wood
Sprouting
A very good indicator that any tree is stressed or under attack is by looking for an abnormal amount of water sprouts off the main bole of the tree
This typically indicates that the tree knows it is under attack and is doing everything it can to fight to stay alive
Want more information?
http://dnr.wi.gov/topic/foresthealth/emeraldashborer.html
http://labs.russell.wisc.edu/eab/files/2012/03/Alternatives-to-Ash-for-Homeowners.pdf
http://www.healthytrees.com/EmeraldAshBorer/

Maples leaves turning brown?
Many of the Norway Maples have dark spots on the leaves or the leaves appear brown and dead. This is a leaf fungus known as Tar Spot. This is primarily an aesthetics problem and little harm is done to the trees.
For more information contact the Village Forester or download this UW Extension PDF.
Ash Trees Dropping Leaves
Just recently ash trees around the state have been prematurely dropping their leaves shortly after the trees leafed out. Due to loss of leaves, affected trees have a thinner crown compared to nearby broad-leaf trees of different species. Read entire document.