Landscape photos by Jack MacDonough ©

CLICK HERE to view the latest Legal Notices posted by the Village. August 14, 2018 Partisan Primary Results; Partisan Primary Election Type D & MBOC Notice - Location, Hours of Polling Place and Board of Canvassers; Ordinance Approving the Recodification of the Zoning Code by Amending & Restating Chapter 6 of the Village Code; and Resolution Approving Name Change of "Brumder Drive" to "Brumder Road".
Lake WebCam and Weather Data
The Village of Chenequa has installed a tower WebCam on the Cell Tower at Village Hall to provide current visual pictures of weather conditions as well as very detailed weather data.
+ Larger picture from the webCam

+ Complete Weather Data from the Tower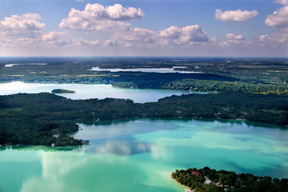 This website made possible through a grant from the Chenequa Foundation.
Your charitable donation helps make Chenequa a better place.
The mission of the Foundation is to benefit the Village of Chenequa through grants which will enhance the quality of life and services in our community.
READ MORE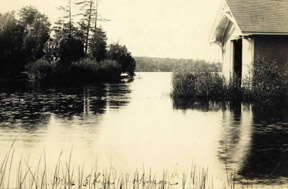 Founding Chenequa
The Village of Chenequa is located in the "lake country" portion of Waukesha County, about 30 miles west of downtown Milwaukee, Wisconsin. It completely surrounds the 703 acre Pine Lake, and includes portions of Beaver Lake and North Lake. The name "Chenequa" comes from the Potawatomi Indian word for "pine", referring to a rare Southern Wisconsin grove of white pine. This same stand of white pine can be seen along the Eastern Shore of Pine Lake.
READ MORE